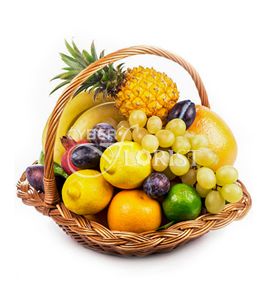 Like this? Share it with your friends
Pineapple Plums Lemons Bananas Orange Lime Grapefruit Pomegranate Grapes Basket Net weight is 11 pounds
Standard delivery time is 1 day. We guarantee same-day delivery if the order is placed and paid before 12pm local recipient's time.
Appearance and brands may vary according to the assortment of a certain region. Our general responsibility is keeping quality and integrity of items delivered.
Dear Slava, You did your job perfectly and I appreciate it! see below: >Darling thank you very much >The flowers are so beautiful, so tender, so gorgeous >This is the best bouquet 💐 in my life >Now I am happy darling, now I am very happy 💕💕💕💕❤️
she was very pleased with the gifts, thank you very much for your helpful service. Thank You
Thank you very much for your service, I will definitely be using it again. Have a very good day.
Fernando Fernández Rodríguez
Thank you very much for the update and prompt delivery. Flowers look lovely! & so do the gifts. Enjoy your day.
I sent red roses to my wife in Moscow, Russia for her birthday and they were delivered exactly when required. I'm very impressed! The delivery guy called my wife to confirm delivery information and the flowers looked GREAT! I will definitely use this service again. 5 Stars!
Thank you! You re amazing guys! Just conquered a new costumer here! Sure i ll request your services from now on... just need to look to my princess smile:))))) Best regards
Exceptional service I am very pleased and so is my father I would highly recommend your webside to all my friends
Thank you guys,she loved the roses and chocolate 👍
Hello good morning! just received a message from her, and she is extremely happy with the flowers she got! Thank you very much for this :) Indeed, such a nice service!!!!!