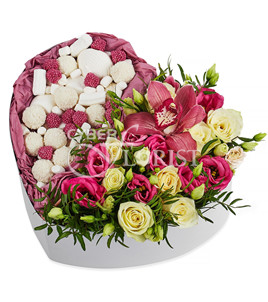 Like this? Share it with your friends
10 Roses 2 Lisianthuses 1 Orchid Greenery Various sweets Wrapping Oasis Heart-shaped box Sweets weight approx 560 gr.
It may take 2-3 days for this product to be delivered. Please make sure the order is placed in advance.
Appearance and brands may vary according to the assortment of a certain region. Our general responsibility is keeping quality and integrity of items delivered.