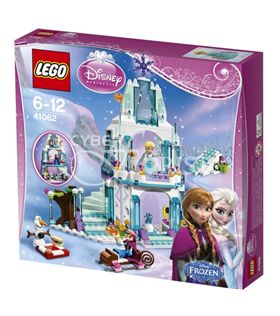 Like this? Share it with your friends
LEGO construction kit. *The actual kit delivered may vary from the one pictured depending on local availability.
It may take 2-3 days for this product to be delivered. Please make sure the order is placed in advance.
Appearance and brands may vary according to the assortment of a certain region. Our general responsibility is keeping quality and integrity of items delivered.
Thank you for delivering promptly and on time. I will surely use your service in the future again
Great Service, Delivered on the day i Requested in Lithuania. Client was incredibly happy and so am i! will absolutely be using you again for all our client birthdays!! thank you!
What a great service this company provides!!! Just amazing. I had 51 roses, Champaign, balloons, cake and chocolates delivered to my parents for their anniversary in Russia. Everything was fresh and "top notch ". Delivered on time as it was advised prior. I have used this company 3 times by now and will definitely continue doing so!!!
Hi, Thanks for your great service! Regards,
Perfect. I placed my order from America to deliver to my fiance in St Petersburg, Russia and they delivered a perfect arrangement exactly as promised. Wonderful service especially with all the ignorance in the west making simply living difficult. Thank you for making my fiance (and me) very happy.
Thank you! You re amazing guys! Just conquered a new costumer here! Sure i ll request your services from now on... just need to look to my princess smile:))))) Best regards
WOW thank you so much...The whole experience was fantastic...From the other side of the world 🇦🇺I'll be msg you all again..The flowers are beautiful,I hear the chocolate's are yummy...The photo almost made me cry What a great idea..Thank U all xx 🙏
Hi, Thank you so much. much appreciated your quick service. Kind regards,
Hi, Its so nice of you , I highly appreciate your services and your dealing with customers , I will be using cyber-Florist for future orders :) Regards