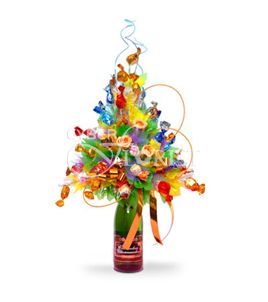 Like this? Share it with your friends
This bouquet includes sweets by Ferrero Rocher, Raffaello etc. Dimensions: Length: 13 in. Width: 8 in. Height: 22 in.
It may take 2-3 days for this product to be delivered. Please make sure the order is placed in advance.
Appearance and brands may vary according to the assortment of a certain region. Our general responsibility is keeping quality and integrity of items delivered.