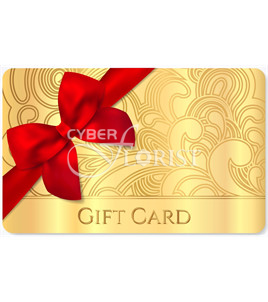 Like this? Share it with your friends
A perfume and cosmetics store gift certificate. You may indicate the preferred store in 'Comments' field while placing your order.
Standard delivery time is 1 day. We guarantee same-day delivery if the order is placed and paid before 12pm local recipient's time.
Order a gift certificate to a perfume store with delivery
In order not to try to guess what kind of perfume to give, we suggest giving a certificate to a perfume store.
The one to whom you give a certificate to a perfume shop will surely appreciate the fact that you respect his tastes and let him choose his own perfume.
You can choose the value of the gift certificate when placing an order. And also, you can add a bouquet of flowers to the certificate. And we will deliver them to the recipient along with your congratulations.
Thank you so much for your service! I ordered perfume and few other gifts and she was so happy! This is a very convenient service. I will definitely use your company for future holidays and recommend to my friends.
Thank you very much for the wonderful service and selection of gifts. I often use the Cyber Florist company for orders to Russia, and all of the arrangements that I have every ordered have always been delivered on time and looked exactly as described. The communication with the team has also been very good. I would definitely recommend this service to anyone!
Hi, Thank you so much. much appreciated your quick service. Kind regards,
Thank you, everyone, for all your help! This was a great experience getting flowers and having all my question answered plus little request met. Thank you again!!
Words cant thank enough for the fast service , very professional staff and an ability to understand , work with different client's requests. I would never look any further if I have to send little love from far away one more time. I would personally recommend cyber-florist. Thank you very much for all extra miles. sincerely yours, Elena
she was very pleased with the gifts, thank you very much for your helpful service. Thank You
Thank you very much for a job well done. Great photo too. You are a great company and I will continue to use your services. Much appreciated.
The service was just exceptional, flowers were amazing and I was able with help of cyber florist to make a nice surprise for my mother on her birthday. I have never experienced such a great service. Certainly will come back for your services and will promote your actively in my inner circle.
Thank you so much for this! I appreciate. I Wish you prosper business!
Sanjeev kohli, New Delhi India