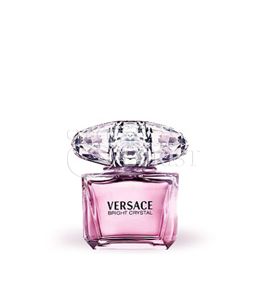 Like this? Share it with your friends
Bright Chrystal by Versace Eau De Toilette
Standard delivery time is 1 day. We guarantee same-day delivery if the order is placed and paid before 12pm local recipient's time.
Appearance and brands may vary according to the assortment of a certain region. Our general responsibility is keeping quality and integrity of items delivered.
I am so thrilled! She messaged me with more excitement than I've ever heard! Needless to say, I will be using your service for many times to come!!
Thank you! You re amazing guys! Just conquered a new costumer here! Sure i ll request your services from now on... just need to look to my princess smile:))))) Best regards
Thank you very much for outstanding and customer oriented service
I have used this company like 7 times for past 5 months, there always spot on, with question and concerns and the product always so fresh and make my special lady very happy 😃 thank u very much cyber-florist : )
Thank you so much for your service! I ordered perfume and few other gifts and she was so happy! This is a very convenient service. I will definitely use your company for future holidays and recommend to my friends.
I want to thank all of you for this great service , I want to thank you for the happiness moments you give us! You are always the best of the best!
Good morning, I just wanted to let you know how happy I am with your service. Great and timely customer service in Stary Oskol. Flowers were beautiful and my parents really liked the balloons idea :) good selection of champagne and chocolate brand. I appreciate and will use your company again!
Thank you very much for a job well done. Great photo too. You are a great company and I will continue to use your services. Much appreciated.
I LIVE IN UK, IN THE MORNING ORDERED A GORGEOUS FLOWERS FOR MY MOTHER WHO LIVES IN A VERY RURAL AREA IN RUSSIA, IT TOOK LESS THAN 7 HOURS FOR THE PARCEL TO GET DELIVERED!! I AM REALLY HAPPY VERY SATISFIED CUSTOMER, COULNDT WISH FOR MORE!! GREAT PRICE, GREAT SELECION , GREAT AND SPEEDY DELIVERY AND SERVICE ! CUSTOMER ADVISER VYACHESLAV DID PROVIDE A GREAT SERVICE AND BEEN REALLY HELPFULL, THANKYOU !