We continue offering neat gift ideas appropriate for any occasion.
"Sweet message" Basket is a nice little surprise for a birthday or any other important event. If you consider sending a 'Get Well' message you may pick this basket as well.
Basically, it doesn't require any particular occasion as it will be suitable as an everyday gift too.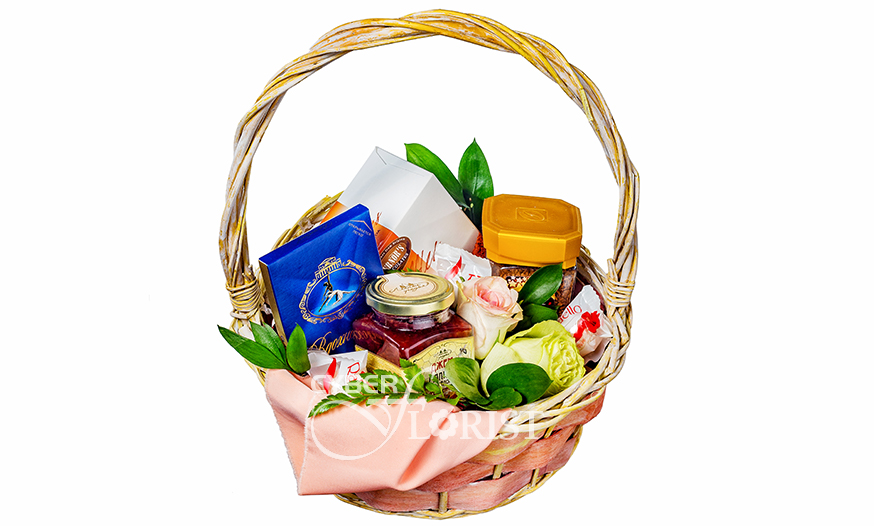 Coffee, raspberry jam and chocolates are a perfect reason to take a break from daily routine and enjoy few peaceful and tasty moments.
One can think that this basket is more a woman gift, but a man can be a sweet tooth as well. So if your special man is one of them, then why not send him this "Sweet Message".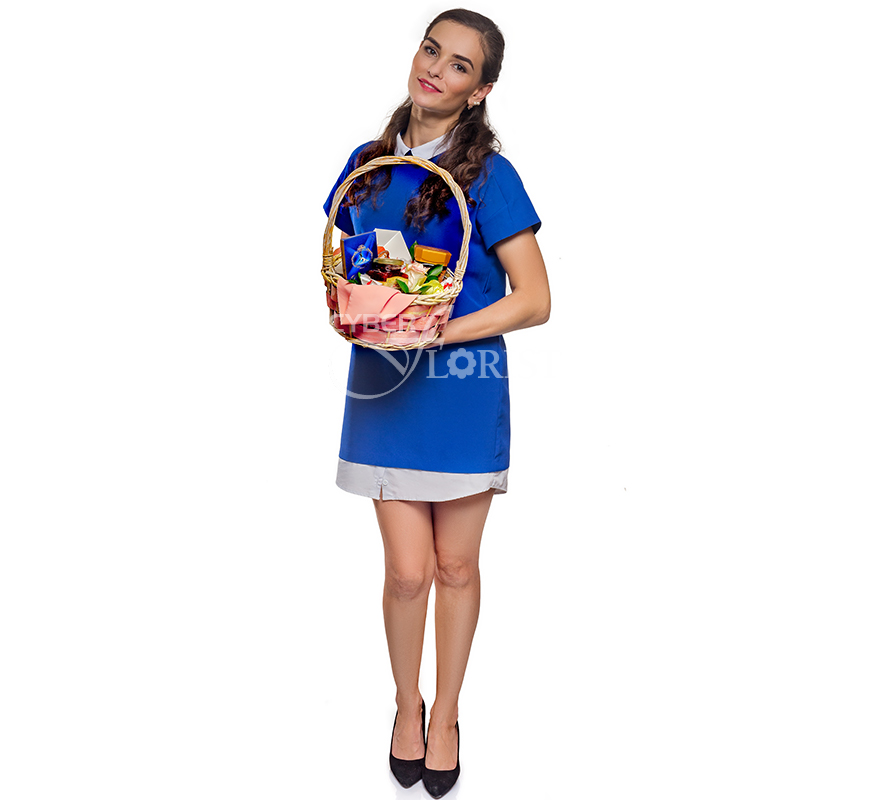 The "Sweet message" will also please the recipient's eye as it is elegantly decorated with fresh flowers.
The Basket is available for delivery to many cities and countries.
Ordering the "Sweet message" delivery is very easy:
Follow the link above
Specify the date and select the destination city
You may also add some extra gifts of your choice such as a bottle of sparkling wine, a bunch of flowers, a plush toy, or some balloons.
Enter the delivery address and complete the payment.
We will deliver the basket on the requested date, and in certain locations we may also provide you with free delivery moment picture!
Don't forget to check the other products from our catalog.
We run ongoing sales, provide special offers and other bonuses on (Facebook, G+, instagram), so don't forget to subscribe to our newsletter!
With love and care,
Your Cyber-florist.